Going flight-free is not only one of the most effective ways to reduce your own emissions, it's an important statement that shows people around you that you take the climate crisis seriously and are ready to do what it takes. This in turn will make more people realise the seriousness of the situation, which is essential if we are to achieve the necessary political change. We are strongly influenced by each other's behaviour – which means that change can happen quickly.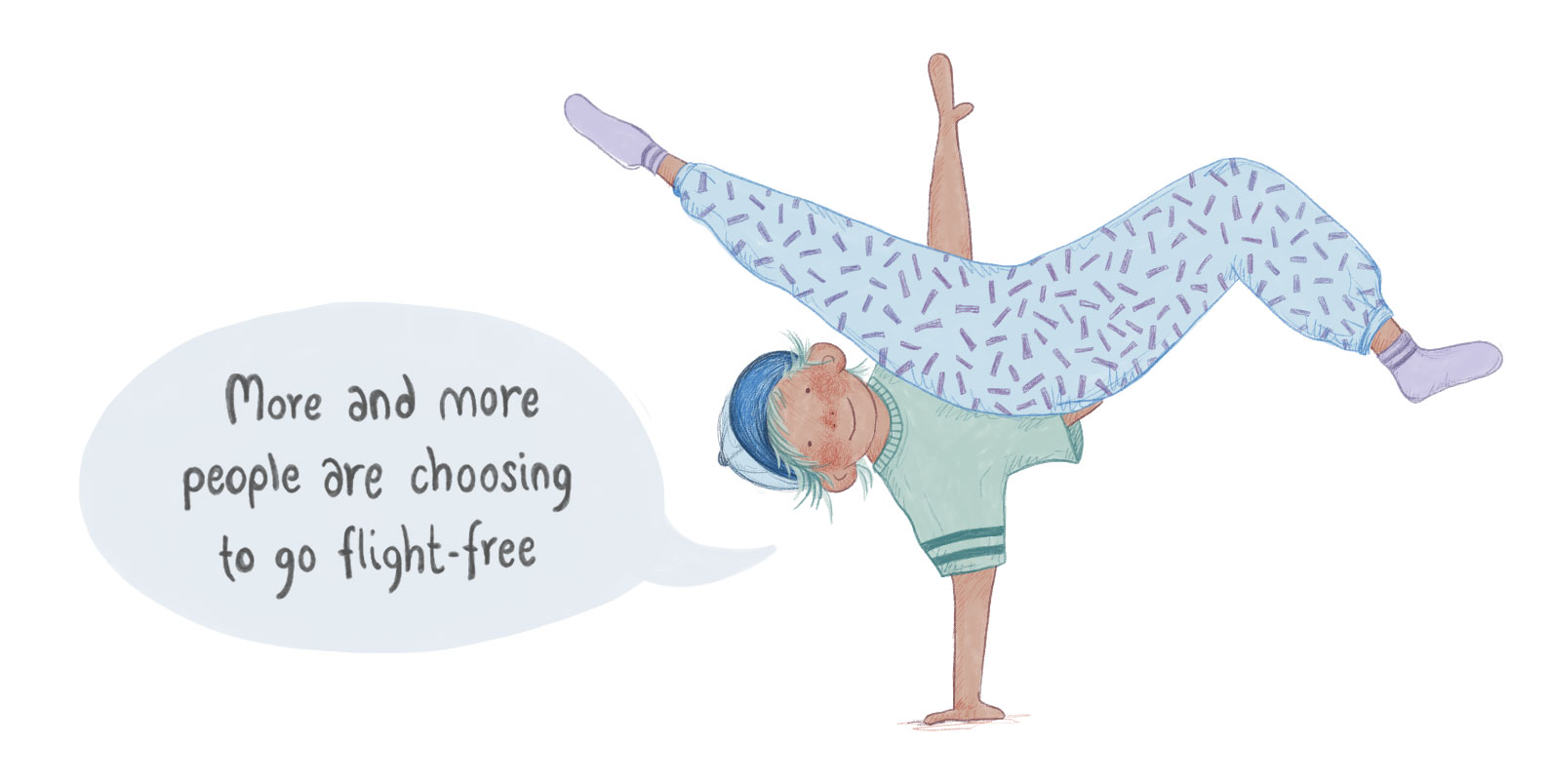 Talk about aviation and the climate
Our starting point is that most people would be prepared to fight to solve the climate crisis if they realised the seriousness of it and the importance of their own actions. That's why all of us who have already done so must also dare to talk about it. By talking about aviation and the climate with those around us, we can together reach many more people. Join our campaign "Let's talk aviation!" and find out more about how we can talk about this issue in a constructive way.
Does it really matter if individuals give up flying? Shouldn't we be dealing with China instead? And how will those who love to travel cope? Opting out of flying can feel like a big sacrifice and many thoughts tend to arise. Read our answers to the 27 most frequently asked questions. If you have more questions, please contact us at info@westayontheground.org